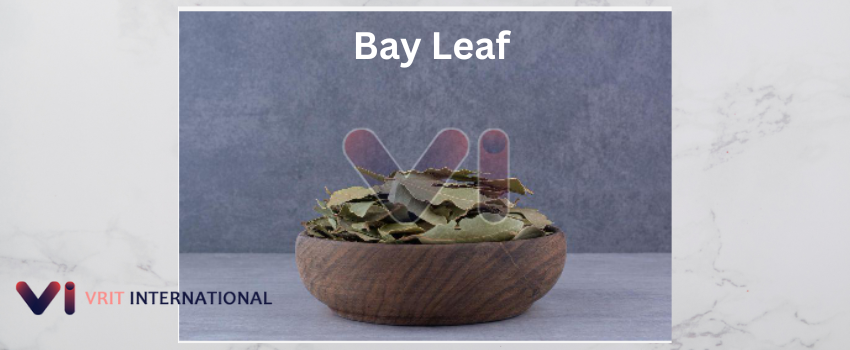 The bay leaf or laurel leaf is a unique form of a leaf that is useful in cooking due to its attractive aromatic flavour. One can use this leaf whole or in ground form. Suppose you consume this leaf while you can get a bitter taste.
The smell and fragrance of laurel leaf are more noticeable than its flavour. The flavour of this leaf is similar to thyme and oregano.
Health Benefits of Bay Leaf
The significant health benefits of using laurel leaf in cooking are as follows-
1 Immune System- Laurel leaf is an excellent source of vitamin A, vitamin B6, and vitamin C. these vitamins can support your immune system significantly.
2 .Improved Digestive System- Laurel leaf tea can relieve you from an upset stomach. In addition, this tea has an attractive aromatic flavour that can help relieve sinus problems and a stuffy nose.
3. Reduce Type 2 Diabetes- Regular consumption of laurel leaf can reduce the risk for type 2 diabetes.
4. Nutrition Value- A tablespoon of laurel leaf contains 5.5 calories, 1g of protein, 1g of fat, and 1.3g of carbohydrates.
Process of Using Bay Leaf
Laurel leaf is found in most grocery stores or supermarkets. Usually, you can get it in a dried whole-leaf form. But you can store laurel leaves for longer if you use dried laurel powder and fresh laurel leaves. Both dried and powdered laurel leaves have a more robust flavour that is useful for several recopies-
• You can add laurel leaf to a soup to make the soup spicy.
• You can make aromatic laurel leaf tea to reduce any stomach upset.
• You can try the garam masala recipe by using laurel leaf
• People use laurel leaf for preparing sweet dishes or non-veg food preparation. The aromatic smell of laurel leaf makes it ideal for cooking purposes.
Sign of Authentic Bay Leaf
In Greek and Roman times, heroes used to consume laurel leaves. But in the present situation, you can identify the original bay leaf in Gandhinagar through these unique processes-
1. Laurel leaf has a unique fragrance, and it is green in colour. The smell of the loreal leaf is just like thyme and oregano. If you smell careful, you can get the sweet taste of the laurel leaf.
2. Laurel leaf is evergreen, and it grows in the native Mediterranean.
3. Laurel leaf is helpful in the traditional spicy. Authentic laurel leaf can give a unique taste and flavour.
Storage Process of Bay Leaf
The storage of laurel leaf is unique. If you want to maximise the shelf life of dried laurel leaf, try to store it in a calm and dark space. Do not store the laurel leaf in direct sunlight. If you properly store laurel leaf in an air-tight container, it can last for 1 to 3 years.
If you want to maximise the shelf life of dried laurel leaves, try to buy them in bulk. It can retain its flavour and potential.
If you choose an authentic bay leaf exporter, you can get good quality laurel leaf at an affordable price.