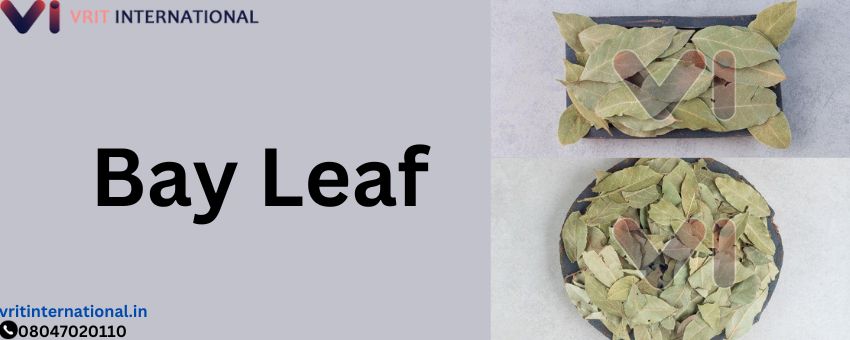 Bay Leaf in Gandhinagar is available at good quality and the best price. Small and bulk orders are accepted from the side of the customers.Also known as bay laurel, bay leaves are aromatic and come from the bay laurel tree. The leaves are primarily used as a culinary herb to add aroma and flavour to various food items. The leaves of the bay possess a special aroma and flavour that are shown as floral, herbal, and earthy. They are widely used to bring complexity and depth to different dishes. They are sometimes called a sweet, mild, or spicy flavour.
Let us discuss the key points of a bay leaf exporter in Gandhinagar:
• A renowned exporter will give top-quality bay leaves that work according to the standards of the industry. The best quality comprises the aroma, flavour, and look. They follow up on the food safety and hygiene standards of the company.
• Various areas produce various kinds of bay leaves. The aroma and flavour can differ. There are different types of lay leaves available, such as Turkish bay leaves or Indian bay leaves. They make sure that the exporter can supply the diversity you need.
• It is important to look at the cost and should give priority to quality over cost. A renowned exporter should provide competitive pricing without making any negotiations on quality.
• If you are buying for the very first time, you should follow up on the proper exporter's reputation in the sector. Going through customer reviews and looking for the right recommendation can assist you in discussing the reliability and exportability of the track record.
• Proper packaging is important to supply quality products to customers during storage and transportation. Therefore, you should choose an exporter who focuses on the best packaging during storage and transportation. Search for exporters who provide properly sealed and labelled packaging to their customers.
High in demand due to diverse uses:
• Bay leaves are an ordinary spice widely used in different cuisines. They are usually used in dried form. If you are making any sort of soup, stew, braised dish, or sauce, using these leaves is essential. These products are also known for their ability to boost the flavour of dishes. It is essential to note that bay leaves are not normally consumed; they are generally taken out of the dish before first serving.
• Apart from being used in different foods, these have medical significance as well. They are supposed to have antioxidant, anti-inflammatory, and antimicrobial properties. Meanwhile, it is essential to discuss with an expert healthcare professional before using the bay leaves for medicinal purposes.
So, if you want to grab the best quality of Bay Leaf Exporter in Gandhinagar and that's too at the best price, you should look for quality products. Look for quality products available online as well as offline. However, you should understand your demand for the bay leaf first for better products. The product should be stored in cool and dry place.